Charming hairstyles ideas for the "I do" day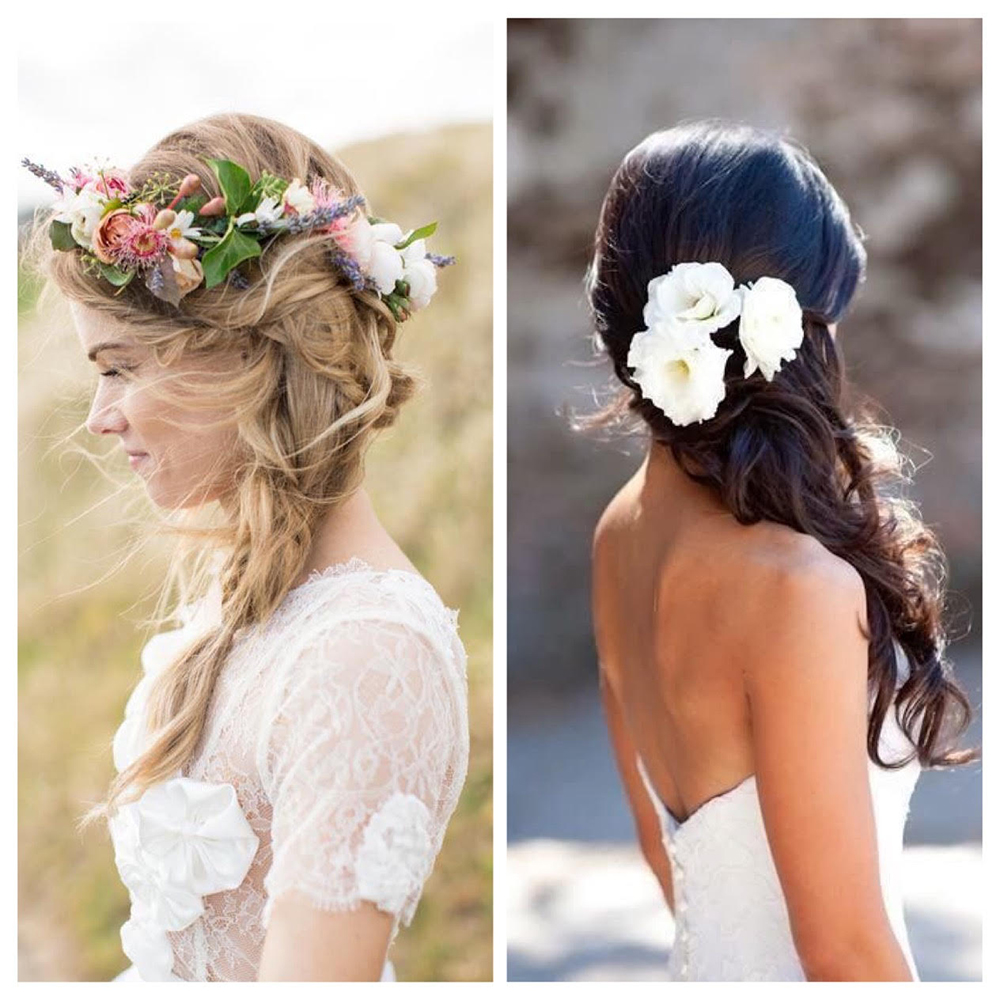 Pearls twines, flowers, brooches, fabrics, leaves or sparkling details. Coronets, ribbons or headbands. Hairstyling the bride is always an opportunity to create with harmony and elegance.
Someone prefers a flawless hairstyle completely gathered and others prefer to leave hair free to move in a ordered uncombed style. It depends from a lot of reasons; the bride visage's shape, her personality, her dress and her wedding veil. Normally with an high-necked dress the hairstyle has to let the top details be visible while if the dress is without straps then the hair can cover shoulders and back.
Loosen or fixed on the nape the mood will be bohémien, romantic brides would instead choose fairy tale hairstyles. And what about braids? With flowers or ribbons they're gorgeous.